The Incredible Balancing Act
The League of Imaginary Scientists (The League of Imaginary Scientists, USA)
theleague@imaginaryscience.org : http://imaginaryscience.org
The League consists of Lucy HG Solomon, Steve Shoffner, Jeremy Speed Schwartz, Matt Solomon and Leonard Trubia.
The project's collaborating artists are Kodie Gerritsen, Sarai Silva Carvajal, and John Konno. Contributing researchers include biologists Samia Carrillo-Percastegui and Mathias Tobler.
Abstract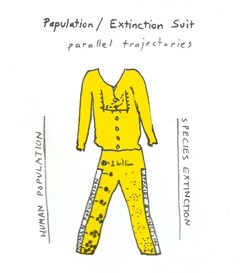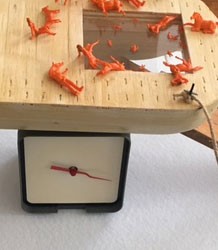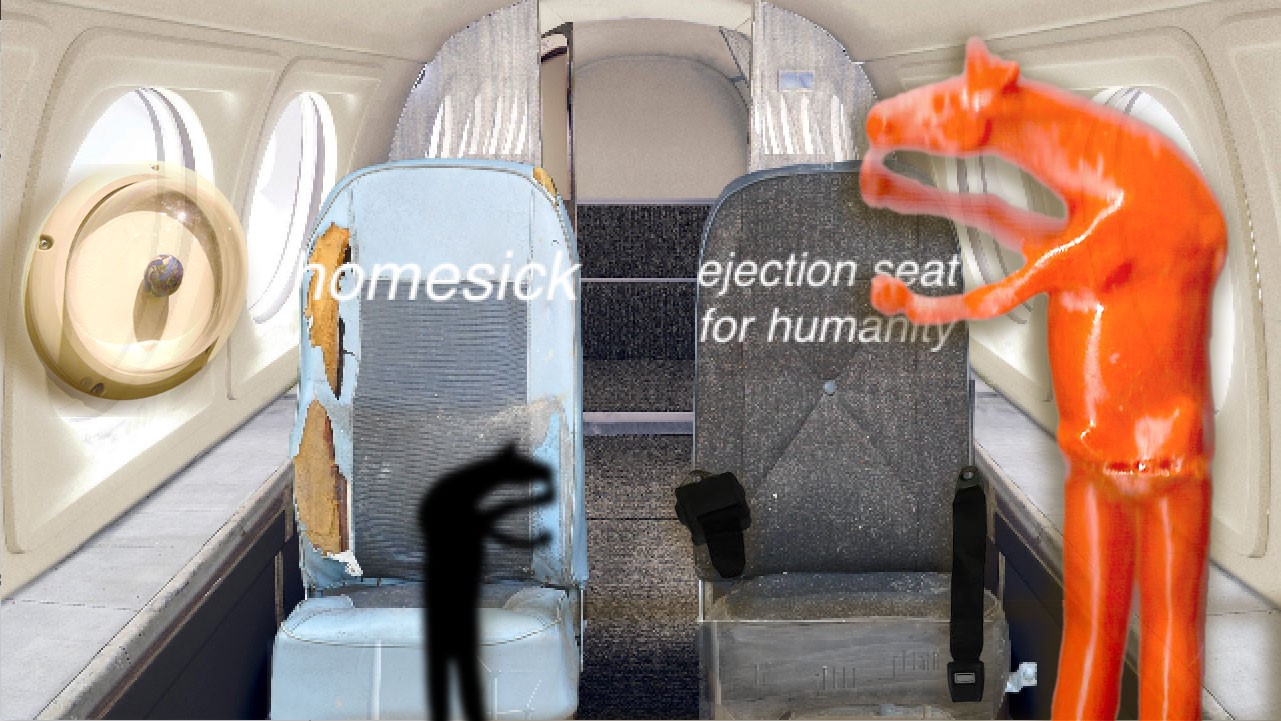 figure 1-3: The League of Imaginary Scientists designs an extinction suit, balances an escape vessel, employs an ecological balancing device, and prepares for last-minute planetary ejection.
After creating interactive art installations and performances for ten years, the League of Imaginary Scientist shows a series of works that reshapes our relationships with ecological and social systems. What began as a playful art collective riffing on scientific discoveries and communications breakthroughs is now a group of artists coalescing around planetary challenges: namely, how do we achieve ecological balance in a world without environmental empathy?
The League's conversation with an elephant seems apropos:
The Elephant: "Elephants are smarter than human beings."
The League: "That's ridiculous. What do elephants know or understand?"
The Elephant: "You'll never know. Human beings lack empathy."
The League presents art works designed to expand human empathy for the environment. These works underline the role that human actors play in the teeter-totter landscape of the Anthropocene. Balance in a time of ecological imbalance has become an essential theme for an art collective that embraces the participation of viewers and shifts their role from one of onlooker to one of colluder. With handstands for re- envisioning the world, human-powered continental drift in a swimming pool, performances of melting glaciers, and a seesaw for shifting the landscape, we collude in planetary outcomes.
Description
A multi-media installation reveals a series of projects with images in a slideshow format and an interactive narrative. "The Incredible Balancing Act" shows one art collective's obsession with balance – balancing on one's hands, balancing the environment, and balancing one's sense of personal attachment to environmental phenomena.
Author Biography:
The League consists mainly of Lucy HG Solomon, Steve Shoffner, Jeremy Speed Schwartz, Matt Solomon and Leonard Trubia.
Collaborative research endeavors by the League of Imaginary Scientists can be characterized as a series of creative experiments in the hybridized name of science/art. The League celebrates creative practice that stems from collaborative research and public interactions – without categorization by discipline. League research interests include environmental transliteration, psycho-geography, DIY discovery, and philosophy of science. By developing human-based interfaces for engaging with the environment and world around us, the League asks broad questions about the nature of the universe and the position of humanity within its vastness.
Founded in 2006, the League of Imaginary Scientists worked with NASA's Mars Rover Exploration team to create a study on Earth paired with the rovers' study on Mars. As NASA sought evidence that Mars once resembled Earth, the League peered into Earth's climate future, asking whether Earth will eventually resemble Mars. The League has collaborated with Danish choreography collective, E.K.K.O, on numerous projects spanning art, movement and ecology. One of these resulted in the performance of a melting "human glacier" in New York City and at the Museum of Contemporary Art in Copenhagen. In 2017, The Social Cinema Machine debuted at Sundance to engage the public in storytelling spliced with impersonations of nature.
Balance-Unbalance 2017
Balance-Unbalance (BunB)
is an International Conference designed to use art as a catalyst to explore intersections between NATURE, SCIENCE, TECHNOLOGY and SOCIETY as we move into an era of both unprecedented ecological threats and transdisciplinary possibilities.
Today Upcoming Events
No upcoming events for today
15 Next Events
No upcoming events for today