TAGSCAPE: A Woodland Stage
Dominica Williamson, Dr. John Martin and guests
Workshop session (and in the week exhibition)
Workshop Registration Required for Minibus: https://bunb2017.eventbrite.co.uk
Join the project TAGSCAPE to create, explore and discuss perceptual data with artist Dominica Williamson and geographer Dr. John Martin. They will take you on an outside/inside workshop with expert guests. You will visit Bellever Forest, Dartmoor where you will create mini-landscapes based on aspects of the environment that you choose to recreate through simulation or abstraction. You will then imbue these landscapes with data. After lunch, artist Andy Hughes will join you to make photographs of your work. The landscapes will be exhibited at Plymouth University for the rest of the conference where Williamson will tend them, and after the event you will receive digital 2D images of your 3D creations.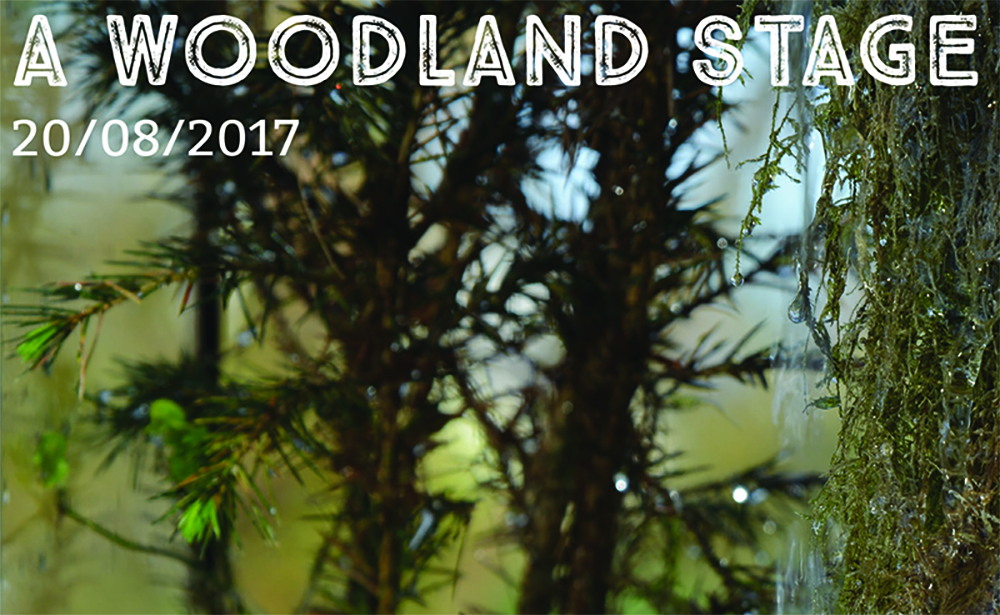 TAGSCAPE is a project that explores ways of visualizing information about natural landscapes and turning it into innovative maps that will engage the general public and not just the specialist. The project is working in two forests in the UK through a Leverhulme Artist-in-Residency scheme and on coral reefs in the West Indian Ocean through a NERC funded grant.
DESCRIPTION:
Summary
TAGSCAPE workshop /
Create, explore & discuss the landscape.
Walk Dartmoor & make your own perceptual-based vivarium
With expert help, see your 'mini 3D landscape' turn into 2D data.
Detail
10.45am Meet and greet.
We will leave Bellever hostel at 11am for a walk through different parts of the forest that captures different trees and boundaries, including a river. We will collect materials as we walk and glean knowledge about the place from experts.
The walk is just over a mile long and is on a slight incline with some uneven ground.
At noon we will arrive at a wooded amphitheater. We will discuss the areas we visited and create mini-landscapes by the River Dart and near to the root plates of conifer trees.
09.45am Minibus pick-up at Plymouth University
10.45am Meet and greet at Bellever YHA car park, Dartmoor
14.30pm Return to Plymouth University via minibus from YHA (1 hour)
01.00pm Lunch
01.30pm Make data and share findings (including, photographic, social media and geospatial data) in a relaxed atmosphere. Head back to the hostel classroom for a cup of tea and biscuits if cold.
02.30pm Workshop ends. Minibus takes delegates back to Plymouth for 3.30pm.
Location:
Dartmoor, Bellever, Yelverton PL20 6TU
The workshop is free. Booking and commitment to turning up is required. No experience is necessary. Terrain is difficult but we will attempt to accommodate everyone as long as prior warning is given.
Delegates to bring:
A packed lunch and cold drink
Sturdy shoes, warm clothes, sun lotion, camera or camera phone and I.D.
Either a driving license or passport or two different bank cards (so we can access the hostel)
We will offer delegates apples and a snack whilst in the forest, and a cup of tea or coffee with biscuits back at the hostel.
Delegates can either join the workshop via a minibus pick-up at Plymouth University (1 hour) or they
can organise to stay at the Youth Hostel Association (mostly Dorm rooms) in Bellever, Dartmoor. The hostel nestles right into the forest and is in easy reach of many walking routes. However, delegates would need to make their own way to the hostel if staying for the night – They need to state their preference when booking. Places are limited, and are awarded on a first come first serve basis. (Dominica Williamson is staying at the hostel on Saturday 19th and Sunday 20th August and is the workshop lead. Please note, there is no reception at the hostel but there is a telephone box. Wifi can be patchy.)
With delegate's permission, we would like to feedback to them after the event and would like to add images of their work to the website www.tagscape.co.uk.
We will also exhibit the work at Plymouth University for Balance Unbalance 2017.
AUTHOR BIOGRAPHIE(S) (ready for dissemination. 200 words maximum):
Dr John Martin joined Hyder Consulting as a Geoenvironmental Engineer on completion of his PhD in the area of Knowledge based Systems for environmental assessment at Durham University. At Hyder Consulting, he provided technical support for a number of large scale EU redevelopment projects.
Since joining Plymouth University, John has utilised his knowledge of GIS, data capture and mapping methodologies to develop a research interest in Landscape/Seascape Character Assessment and monitoring. John has worked very closely with local AONBs on a number of LCA/SCA monitoring projects; these have included compiling suitable methodologies to aid management plans and long term monitoring. He has also been involved in the development of ubiquitous technologies for landscape management and planning.
Dominica Williamson works in the field of interdisciplinary design and new materialism. Currently she is working with Plymouth Marine Laboratory on a project called Coral Communities. Recently she was awarded a Leverhulme Trust Artist in Residence with Plymouth University where, with Geographer Dr. John Martin. Last year they exhibited the co-created work, entitled 'The Living Room', at The Royal Geographic Society's Annual International Conference.
Williamson's self-initiated and client projects deal with the political and technical nature of open data, in particular ethnographic coding, flora data and computer code.
KEY GUESTS
Andy Hughes was the first Artist in Residence at Tate Gallery St. Ives and reserve residency artist for the Arts Council England Antarctic Survey Fellowship. He supports various non-profits such as Surfers Against Sewage and The RAWfoundation and is an affiliate artist with the Plastic Pollution Coalition (Los Angeles). His work has been featured in various broadcast and print media including the BBC, National Geographic and the Guardian Environment.
His methodology utilises traditional photographic materials and digital technologies, encouraging viewers to question the nature of materiality in relationship to waste. Challenging the agency of waste by various visual means and juxtaposition, he attempts to reveal 'thing-power', a topic explored by Jane Bennet in her book Vibrant Matter.
Shaun Lewin is a Geospatial Technician at the School of Geography, Geology and Environmental Science, University of Plymouth. He is a spatial data specialist who has been closely involved in the development and implementation of England's first comprehensive mapping of inshore fishing. Following the completion of this research he then used it in the creation of a socio economic model that was a key component in the UK government's assessment of Marine Conservation Zones within English waters.
He creates conventional and interactive maps, time series animations and data visualisations for publication. You may not meet him in real-time but his virtual presence will come apparent after the workshop day!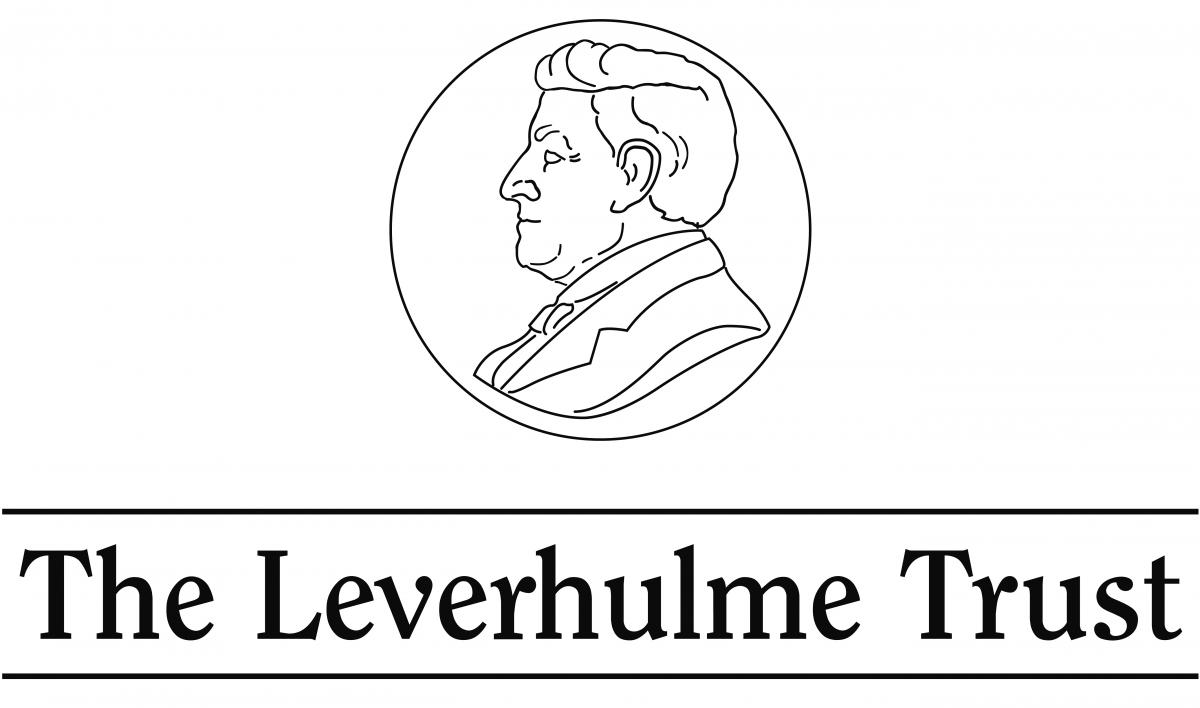 Balance-Unbalance 2017
Balance-Unbalance (BunB)
is an International Conference designed to use art as a catalyst to explore intersections between NATURE, SCIENCE, TECHNOLOGY and SOCIETY as we move into an era of both unprecedented ecological threats and transdisciplinary possibilities.
Today Upcoming Events
No upcoming events for today
15 Next Events
No upcoming events for today