Music for solo violin with Neurogranular Sampler
John Matthias and Daniel Smith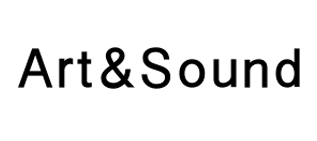 Performance during the Leonardo 50th Anniversary Meal at the Eden Project.


John Matthias and Daniel Smith will perform a short set of music for solo violin with Neurogranular Sampler, a software instrument designed by John Matthias and Jane Grant at Plymouth University with Kin Design (London) which samples the sound the violin makes and re-triggers fragments of audio when any one of a network of spiking neurons fires. They will perform tracks from John Matthias' album 'Geisterfahrer' and John Matthias and Nick Ryan's album, 'Cortical Songs'
John Matthias is a musician and composer who has released five albums via Accidental, Ninja Tune, Nonclassical and Village Green. He has collaborated with many artists including Radiohead and Coldcut and has had his music remixed by many artists including Thom Yorke, Matthew Herbert and Prince Jammy. In 2008 he won the UK PRS Foundation New Music Award (The 'Turner Prize' for music) with Jane Grant and Nick Ryan for the development of a huge sonic installation based on a mathematical model of the human cerebral cortex entitled 'The Fragmented Orchestra'. He has contributed music to several feature films including 'The Hamburg Cell' (Edinburgh International Film Festival), 'Three degrees colder (Locarno Film Festival), 'The Domino Effect' (Netherlands Film Festival), 'Pelican Blood' (Edinburgh International Film Festival) and 'Poorboy' (Tribeca Film Festival), written scores for short films 'Out of Time' (Cannes straight-8 2009) and 'Henry Cowell' (Rushes Soho shorts festival) and theme music for the BBC TV drama 'The Village' (2013). He has a Ph.D in Theoretical Physics from Exeter University, UK and is Associate Professor in Sonic Arts at Plymouth University.
Balance-Unbalance 2017
Balance-Unbalance (BunB)
is an International Conference designed to use art as a catalyst to explore intersections between NATURE, SCIENCE, TECHNOLOGY and SOCIETY as we move into an era of both unprecedented ecological threats and transdisciplinary possibilities.
Today Upcoming Events
No upcoming events for today
15 Next Events
No upcoming events for today